Black and White Wedding Photography
Why do we like to display certain pictures in Black and White? One reason is to focus on certain parts of the image where color doesn't really matter. By doing this, the viewer is not distracted by other parts of the image and is allowed to focus on the main subject. In the image above, we were hoping to show the details and texture of the bride's beautiful wedding dress. Not even her face is shown in this particular image. In my opinion, the use of black and white puts the wedding gown details in more focus. We also use black and white to display documentary types of City Hall images. This kind of provides a bit of an old newspaper effect. In the image below, we used black and white wedding photography to call attention to the bouquet being thrown in the air by the bride. When I originally photographed this image I noticed that the flowers kind of got lost in the detailed background. So to counteract this, I made the entire image black and white except for the flowers. As you can see, this makes it easier to see the main subject of the image. I love the pure joy displayed by this San Francisco bride as she tosses her bouquet in the air. By the way, this great image was the Bride's idea!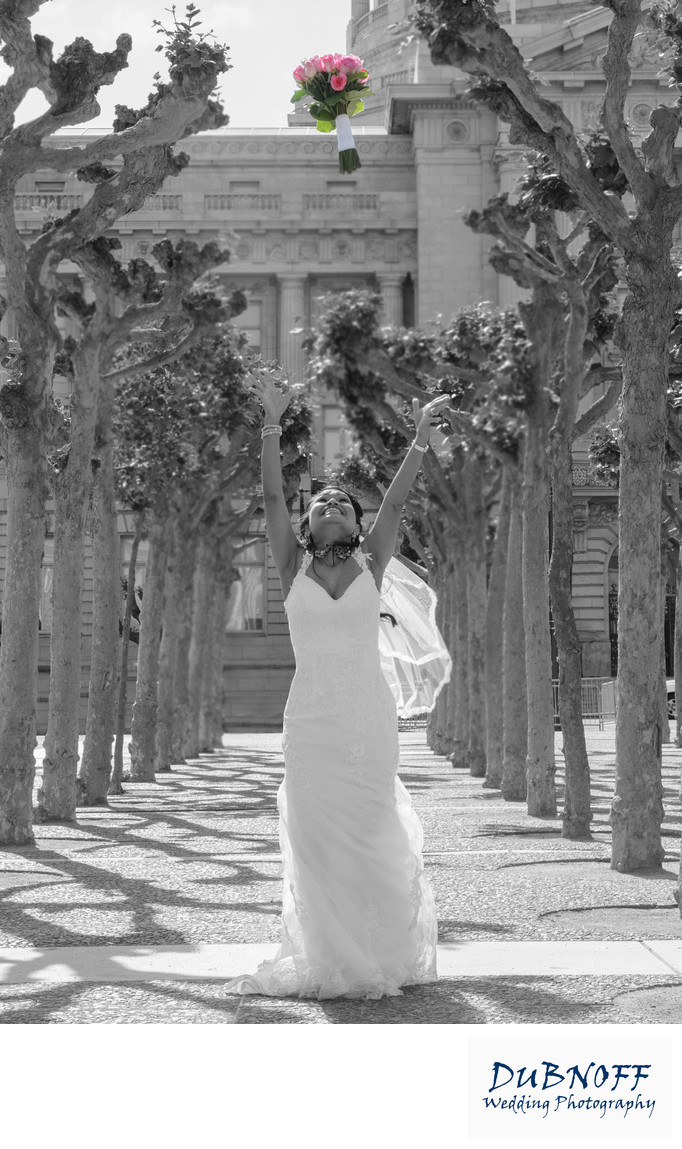 We like to provide our newlyweds with a nice combination of color, sepia tone and black and white images for them to use for the wedding album and memories.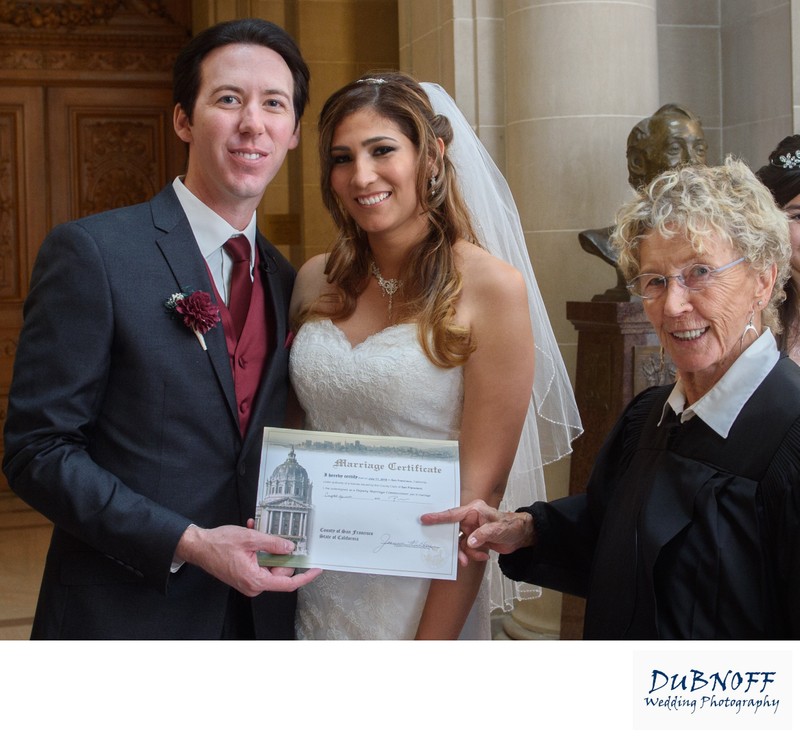 In the photo above the couple stand next to their officiant and display their marriage license. This particular city hall marriage commissioner use to always do this with each of her couples. I always though this was a nice touch. I have not seen her since the pandemic closure of city hall so I can only assume that she has retired from this volunteer job. We really appreciated all that she did over the years to help many of her couples.