Detail Wedding Photography of Bride's Bouquet
Every bigger wedding we photography includes details shots. We want to make sure to capture all of the decorations and colors that the bride and groom carefully selected for their wedding. One of these items include the rings and flowers. Using a close up lens for macro wedding photography, we blurred the flowers to create a nice background for the rings. The idea of this particular detail shot is to really highlight the rings and show a close up of the diamonds. We also like to do this shot with the rings placed directly in the flowers to make a nice image also. This looks especially nice with white roses because it really brings out the sparkle in the stones.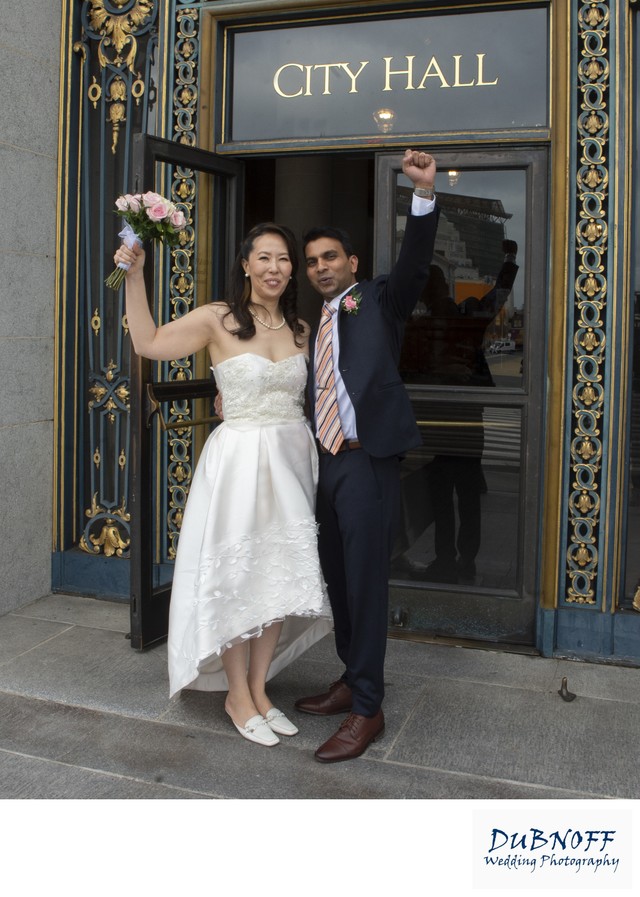 Another happy newly married couple leaving San Francisco city hall. This is one of the most popular photos we do. Everyone loves this shot and it makes a great ending to a city hall wedding album!