Wente Vineyards Wedding Photographer
Wente Vineyards is definitely one of our favorite locations in the Livermore Valley wine country. This particular wedding was an amazing experience and we actually had the honor of covering their wedding 2 times! They first had a civil ceremony at San Francisco city hall and then less than a year later held this large wedding at Wente Vineyards. This was perfect for us as wedding photographers because we had substantial experience at this venue with over 10 marriages photographed here over the years. This background helped us know where to take the newlyweds for their pictures after the ceremony. The image above is actually in the Cellar room which is a wonderful place to take wedding photos. Not everyone knows about this cellar room and you have to have permission to go in. In addition, you need to know to ASK to bring the couple into the cellar because it is not always offered. However, the staff at Wente is very accommodating and will normally grant the request as long as there are no current events occurring at the time. We were quite lucky because they had just completed a clean up from a prior event and so we were allowed to enter and take pictures for the bride and groom.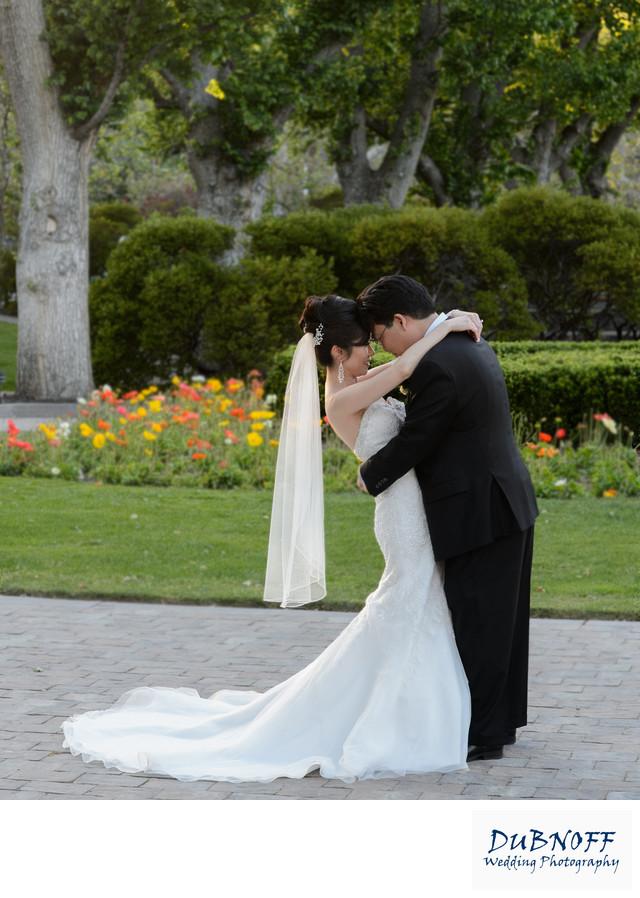 Outdoor Wedding Photography at Wente
In addition to the Cellar room pictures that can be created at Wente Vineyards, the venue also offers some great outdoor wedding photography options. As you can see from the photo above, Wente has a nice central location that is very close to the ceremony site for outdoor pictures. The Rose garden seen here is just one of the many locations to escort the newlyweds to on their wedding day for photography. In fact, Wente is unique in the fact that they basically have a circuit around the grounds with a path to walk on that leads you to all of the great photo spots. This is great because it keeps the bride from having to walk through dirt or grass, but still allows her to reach some of the best photographer backgrounds. There are wine barrels, trees, flowers and a giant cellar doors to use for the photos.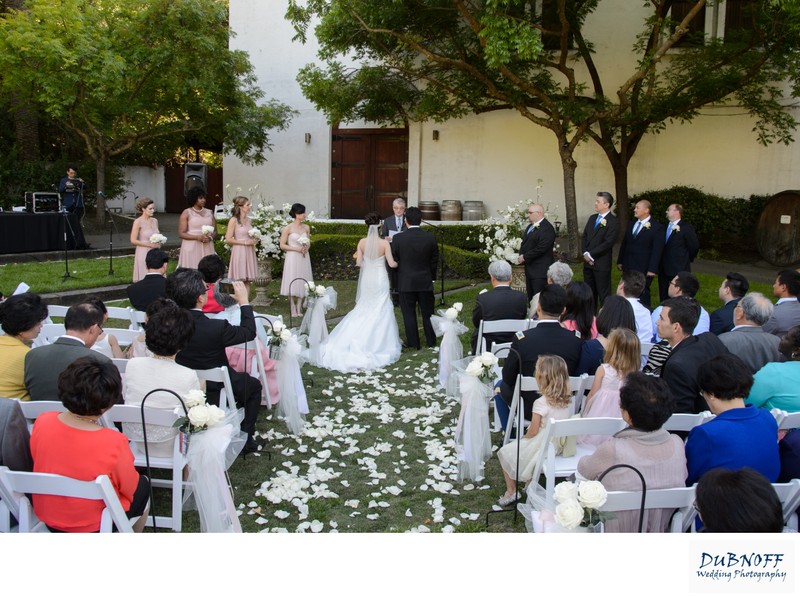 As you can see, Wente Vineyards offers a very nice and intimate location for your wedding ceremony. It also lends itself very well to quality wedding photography because there are no distracting things in the background like parking lots or unattractive buildings.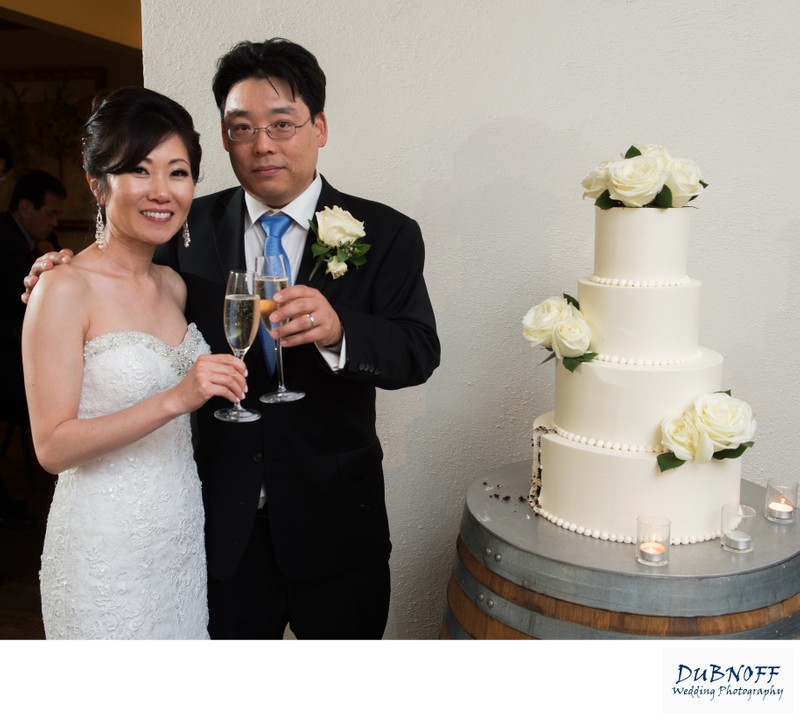 This is always nice way to end wedding reception photography coverage. Toasting shot close to the wedding cake. Wente Vineyards is very accomodating to their newlywed couples and they also treat their vendors with a great amount of respect. As a San Francisco bay area wedding photographer, we appreciate that and thus recommend Wente to many of our clients!