The Palm Event Center in Pleasanton
We have frequently photographed weddings at the Palm Event Center in Pleasanton, California. Located just a few miles east of San Francisco, this location is in the heart of the Livermore Valley wine country. It's a great wedding venue, especially if you want a reception with both indoor and outdoor facilities. Even though it is not technically a winery, they have a beautiful wine cellar where they do the ceremonies. They call it the "Barrel Room" because it is surrounded by wine barrels. The Palm Event staff keeps the lights down low and the room takes on an incredible glow. It really sets a nice mood for a wine country wedding! The Official name of the room is the Estate Room. Definitely one of our favorite places for wedding photography in the San Francisco bay area.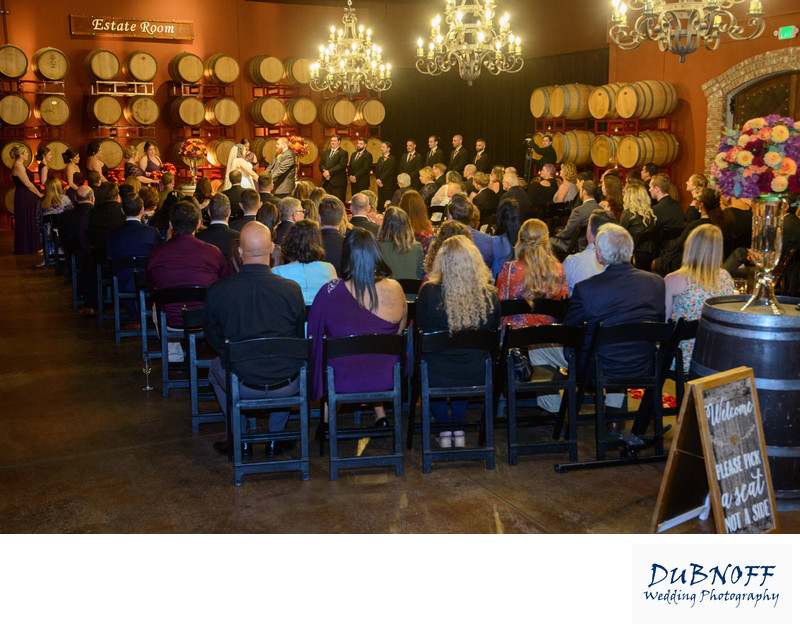 Wine Country Weddings
Weddings in the Livermore Valley Wine country are some of our favorites to photograph. The reason for this is that most of them have picturesque views and actual grape vines. In addition, most wedding venues in the wine country have a vineyard to take pictures in. This is one of the best attributes and has helped us create some great lasting wedding memories. Wedding photography in the vineyard!