City Hall Wedding - Legion of Honor

Phoebe and Sean chose our Photo Tour 1 Package which provided them coverage for 2.5 hours. We started at San Francisco City Hall with their ceremony and then went on a photo tour of the building. Once completed, we took them to The Legion of Honor to create some more photographic memories.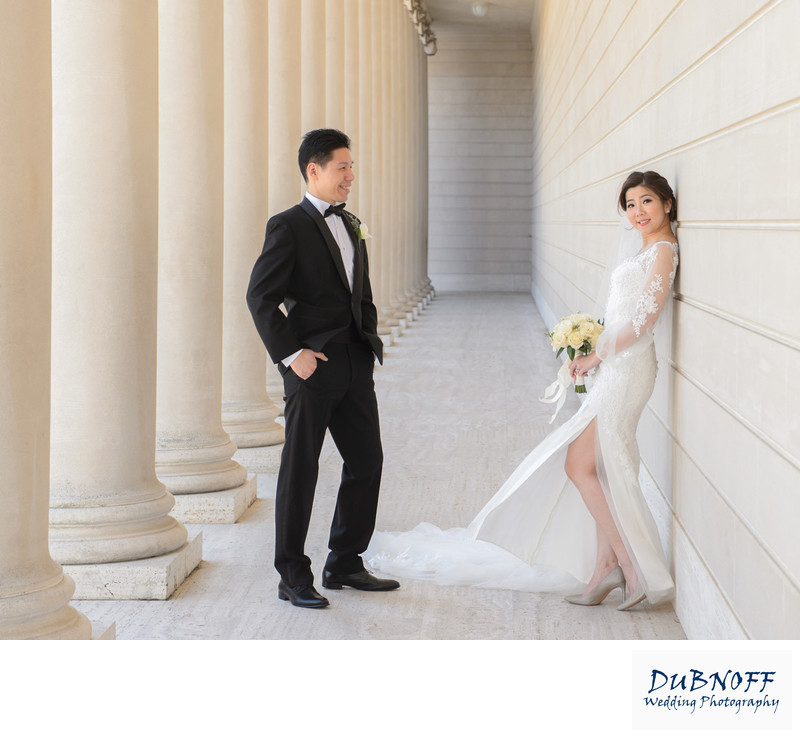 Phoebe and Sean had the standard City Hall Ceremony in the Rotunda surrounded by family and friends. The Rotunda is such a great place to have your nuptials, it is located at the top of the Grand Staircase and overlooks the Mayor's Balcony. Surrounded partially by walls, it provides the bride and groom with sufficient privacy.
The photo below was taken on the 4th floor of City Hall, commonly referred to as the North Gallery, it is one of the most beautiful locations for wedding photography. We love taking our couples there as part of our building photo tour. The photograph above was taken with a fish-eye lens.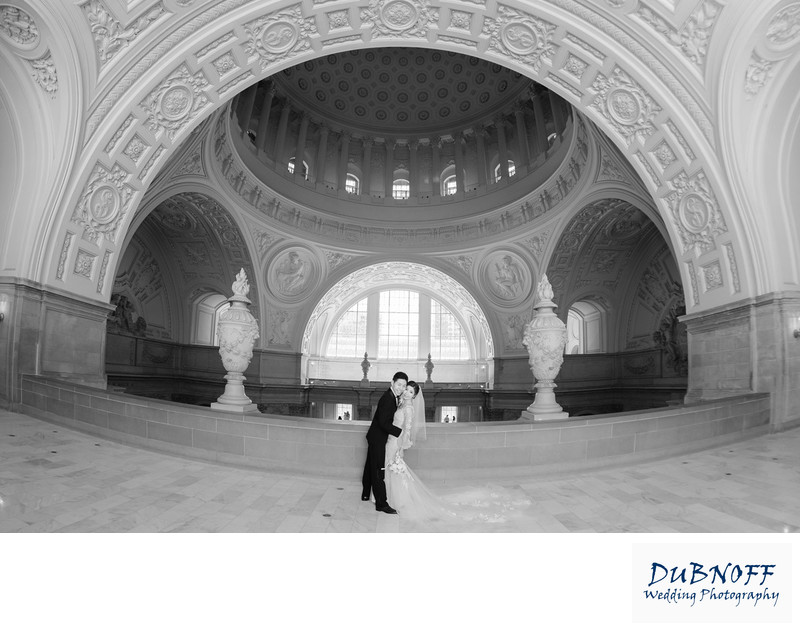 This photo really shows off the amazing architecture at San Francisco City Hall. It's one of the main reasons wedding photographers love to take pictures here. In this image we get gorgeous rim lighting from the south facing window. It gives the bride's veil a magical glow.

San Francisco's Legion of Honor is one of our favorite stops when we take our married couples on a photographic tour of the city. The light is always great, there is protection from the wind and its covered in case of rain!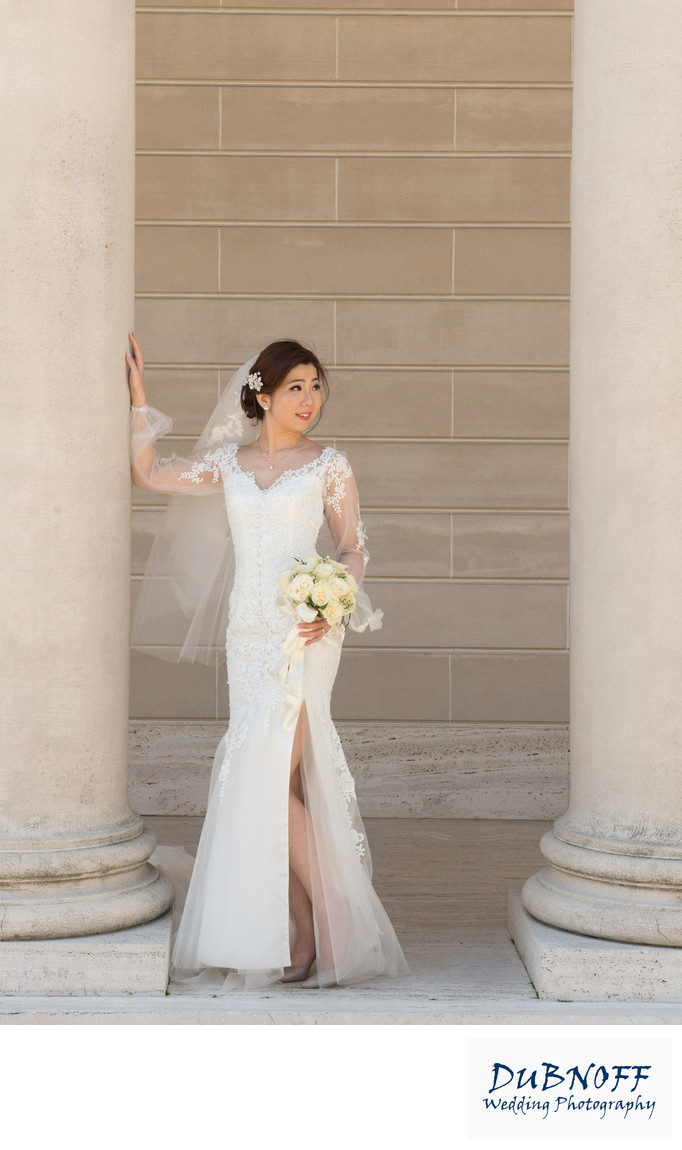 Phoebe shows off her wonderful wedding gown in this image between the giant columns of San Francisco's famous Legion of Honor.
One last kiss as we ended our shoot and the happy couple walked out of the Legion of Honor.