San Jose Wedding Photographer
Thank you for visiting our San Jose Wedding Photography page. Dubnoff Photography has been photographing events in the San Jose - South Bay area for over 20 years. As a wedding photographer with over 1,600 weddings to our credit, we have experience with virtually every type of culture. We can also help you with your San Jose wedding if you need information about venues, churches, etc. View this slide show of one entire San Jose wedding to give you a good feel for how your wedding will be covered. Please contact us for special wedding photography pricing for your wedding in the San Jose - South Bay area. We also specialize in San Francisco City Hall Weddings.
Why Hire Dubnoff Wedding Photography?
I thought I would provide you with some of the reasons why you should hire Dubnoff Wedding Photography to be your San Jose photographer. First, the obvious thing is our experience as a professional wedding photographer in the San Francisco Bay area for over 20 years. During that time we have photographed many San Jose weddings and even more in the South Bay Area. We are quite familiar with some of the major San Jose venues and absolutely love working with them. We will do everything in our power to make your wedding day perfect. We do this by making sure we stay in touch with you for the months leading up to your wedding. This insures that you can use us to help in your planning, especially when it comes to your wedding day timeline. It is very important to consult with your photographer and other vendors when trying to plan the day of your wedding. There are so many things to consider and it really helps to get the input from as many of your vendors as you can. Doing this will help on your wedding day to keep things stress free and running smoothly. You do not want anything to surprise you that can cause issues with your guests or the day's events. We encourage our brides and grooms to do the majority of their planning in the days leading up to the big day. Then once the wedding day is at hand we like to see our bride and groom just enjoy the day and stop worrying about timeline issues and other things. This is the time to just let things flow naturally. If things go wrong (and they probably will) try not to fret and just let your vendors do what they were paid to do. If you carefully chose the best San Jose wedding vendors, you will be rewarded with a smooth wedding with little fuss allowing you to enjoy your day. That is what it is all about after all it's, your day.
How to Enjoy Your San Jose Wedding Day
We already touched on this a little in the previous section of this page, but there is so much more you can do. Let's start with planning your day. As mentioned, it is very important to put together a realistic timeline of the day's events. The big mistake I see many brides and grooms make is to create too tight of a schedule for themselves. Often times this is because they only have the venue for a limited amount of time and they want to squeeze in as much as they can in the four hours or less that they have. This is certainly understandable and I probably would do the same thing given similar circumstances. However, I have seen this type of planning become a recipe for problems and issues throughout the day. Why? Well because weddings never go according to plan because there are too many external factors not in your control. Making things even more challenging is the fact that if one single vendor or assistant ends up being late, stuck in traffic, or just having difficulties with their tasks, it can mushroom and move the whole timeline back. Then you spend the rest of the day trying to catch up and it is impossible to do. So I strongly recommend putting cushion in your timeline. I know this may lead to not being able to get as many events completed within the given time frame, but believe me, it's worth it and brings your stress levels down considerably. Obviously, these suggestions apply to all San Francisco Bay Area weddings and not just the ones in San Jose.
Be a Guest at Your Own San Jose Wedding!
The other important item we touched on previously is your ability to let things go once the day starts and just enjoy yourselves. After spending so much money and time on your wedding there is an understandable temptation to try to run your own wedding. We see this way too often and it always ends up hurting the fun and making the bride and groom miserable. This is it easy to avoid if you trust your vendors. Chances are, you spent considerable time researching your wedding photographer, DJ, videographer, cake person, and caterer. Assuming you did this, then why are you still micromanaging the process? It is human nature to try to want to make things go perfectly . My personal feeling is letting things go and allowing whatever is going to happen, happen is going to benefit you more in the long run. Even if your involvement help smooth things out a little, at what cost? Instead of enjoying your San Jose wedding and speaking with your guests and longtime friends you end up being your own wedding coordinator. Don't do it!
This Final suggestion is a little more touchy-feely in nature but equally important. Your positive attitude will go a long way to making the day memorable and fun. Approach your wedding day as though it's a party your attending and make sure you take advantage of all the great things that were planned for the day. This includes being involved with the photo booth, greeting friends and relatives, And most importantly be sure to eat your own food. Remember how picky you were when you visited with the various caterers? Well what good was that if you do not even have the time to enjoy your own food!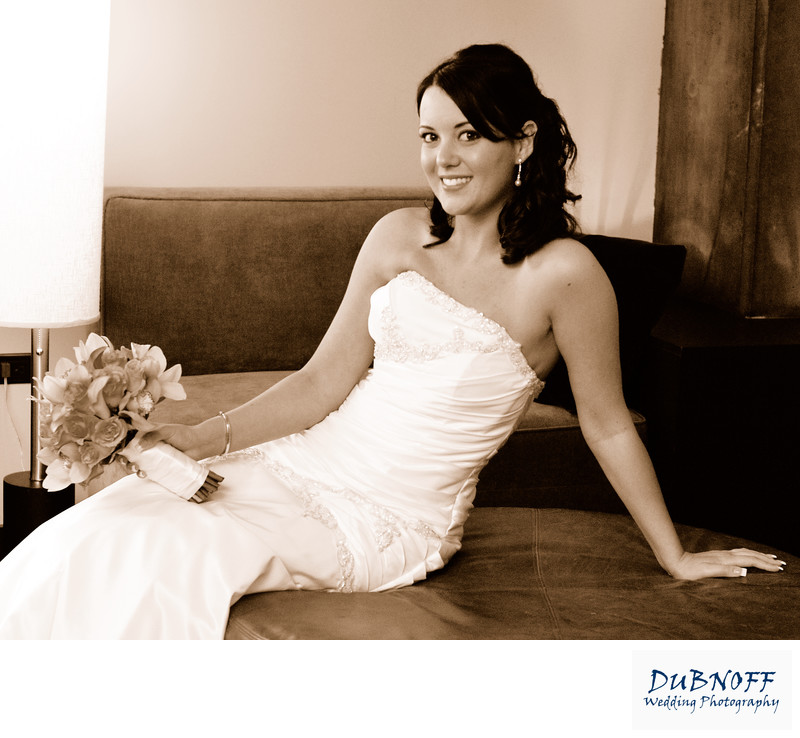 To check out our San Jose Wedding Photography Packages and to learn more about Dubnoff Wedding Photography please go to the About Us page. We are located in Concord, California and will travel to throughout the San Francisco bay area area at no extra charge. Please email us to ask about our special packages for your San Jose wedding. This page features a recent San Jose wedding, but we are available to be your wedding photographer anywhere in Northern California and beyond. mike@dubnoffphoto.com Studio Phone:925-323-5397
To see more of our specialized wedding photography locations please click below: