Best Walnut Creek Wedding Photographers
Are we the best Walnut Creek wedding photographers? We certainly try to be. We appreciate you visiting our Walnut Creek Wedding Photographers page. Dubnoff Wedding Photography has been photographing events in the Walnut Creek - Concord and Pleasant Hill area for over 20 years. As a wedding photographer with over 1,600 weddings to our credit, we have experience with virtually every type of culture. We can also help you with your Walnut Creek wedding if you need information about venues, churches, vendors, etc. View our image gallery of one entire wedding to give you a good feel for how your wedding will be covered. Please contact us for our special professional wedding photography pricing for your wedding in the Walnut Creek area. When evaluating a wedding photographer it is much preferred to view one complete wedding not just the best single picture from each marriage. In addition to our Weekend Wedding coverage we also specialize in San Francisco City Hall wedding photography. Please click the link if you want to see our prices and packages.
How to Become the Best Possible Wedding Photographer
Our experience with Walnut Creek weddings puts us near the top because we have had substantial experience at the city's major venues. This page features a recent Walnut Creek wedding, but we are available for your wedding anywhere in Northern California including San Francisco. Check out all of our galleries on our home page and see other Walnut Creek weddings. We have experience photographing weddings at virtually every major venue in the Walnut Creek area. The list of our experience includes Scotts Garden, The Walnut Creek Marriott, The Shadelands Art Center, Heather Farms, Boundary Oaks, Civic Park, Embassy Suites and the Ruth Bancroft Garden & Nursery to name a few. We can show you the best places at these venues to get great photographs! Lets review some of the best Walnut Creek Venues with some comments and observations about them:
Boundary Oaks in Walnut Creek
Definitely one of our favorite Walnut Creek Venues and one we have photographed weddings at multiple times. As far as I know, Boundary Oaks has just one reception room and it is pretty good sized although not huge. What I really love about this venue is the very large area for the Bride and her attendants to get ready for the wedding. This by far is probably one of the largest getting ready rooms in the San Francisco Bay Area. It is well lighted by one whole side of windows and then lots of electrical lighting too. I never have an issue with lack of lighting in this room and this helps make the bridal prep photos spectacular. In addition to excellent indoor facilities, Boundary Oaks has an amazing place to hold ceremonies out by the golf course It is a picturesque location with lots of trees and grass to gaze at. After the ceremony, they allow the newlyweds out on certain parts of the golf course for wedding pictures. They even supply you with your own golf cart which provides another exceptional picture opportunity It is hard to beat Boundary Oaks for your Walnut Creek wedding celebration.
Walnut Creek's Heather Farms
I have lost track of how many times I have photographed weddings at Heather Farms, but it has to be around 40. This well known Walnut Creek Venue actually has 2 locations to have your wedding and reception. The upper smaller area above the Rose Garden has a small reception room for guest counts under 100. Down below by the pond they have a larger room that will fit more guests. I am not sure of the capacity, but we have photographed some large weddings (over 250 guests) there in the past. The Rose Garden is a favorite location and very beautiful at certain times of the year. It is a wonderful place to have a wedding and it offers some sun protection which is always welcome in Walnut Creek in the summer. It can get very hot in July through October so its a great thing to have some shade. As far as professional wedding photography is concerned, Heather Farms has a multitude of available locations to capture great pictures. The pond area has always been a favorite and there are some nice areas in the trees if you are willing to walk a bit. Obviously, the Rose Garden attracts lots of photography attention as well, but only when mostly when the flowers are blooming.
Shadelands Art Center
Strictly an outdoor wedding venue in Walnut Creek unless you want to rent a tent. Shadelands Art Center is absolutely beautiful for professional wedding photography. The setting is in among large trees and grass with plenty of shelter and beauty from the foliage. The ceremony setting is fantastic and feels very private and comfortable. Again, this particular venue takes great pains to make sure the vendors are happy and well fed. Located just off of Ygnacio Valley Road, Shadelands offers a convenient central location coupled with great auto access, both in and out of the venue. Be aware of the location and direction of how the ceremony is set up to optimize the sun position. It is important to make sure the bride and groom wont have the sun directly on them during the ceremony. However, this venue is notable for possessing better than average shading so it is a good summer location. We have also heard that Shadelands Art Center is one of the more affordable venues in Walnut Creek, but we have not been able to confirm that. So please be sure to double check this on your own by calling competing venues in the Walnut Creek and Concord areas.
Walnut Creek Marriott
Yes, we are talking about a Walnut Creek Hotel venue. I know it is a bit surprising to suggest a hotel, but in this case it works! I particularly enjoy this hotel because it has such an open feel to it. Pretty much the entire ceiling allows light in which creates better than average light and some nice backgrounds. There are a couple of room options from a very large reception area to a smaller area for lower guests counts. For those that want it, the Walnut Creek Marriott offers a very large room for ceremonies as well. Some of the best wedding photographers in Walnut Creek know what a gem this hotel is for events. My experience has been very good with food service and working with vendors. I really enjoy taking some of the photos up on one of the higher floors to get a nice view of the interior of the building. A hotel location is always nice if you have guests travelling from around the United States or California. They can stay in this beautiful hotel and walk downstairs to the wedding! This Marriott hosts many weddings and I have photographed weddings here over 10 many times.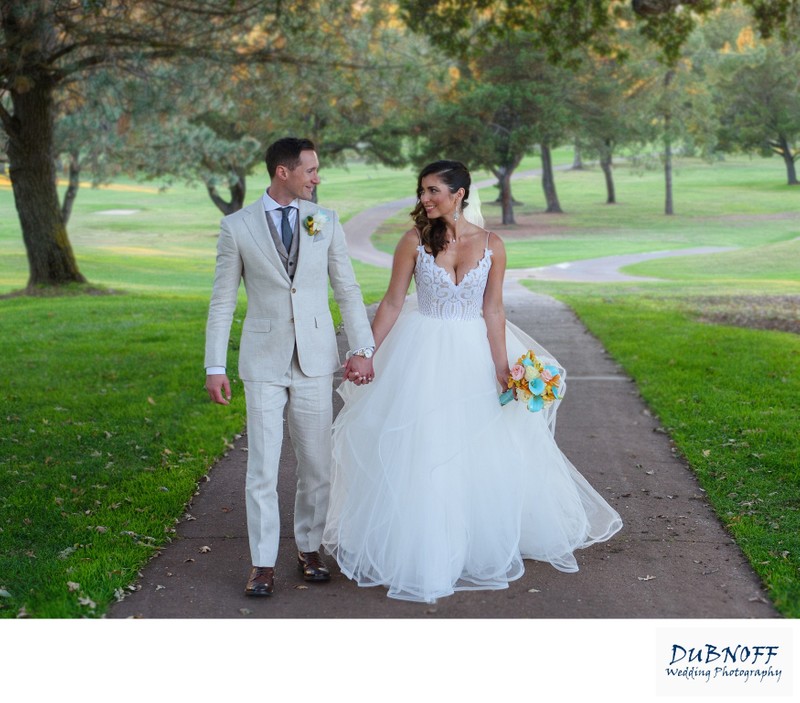 The Ruth Bancroft Gardens & Nursery
I have photographed 2 weddings at the Ruth Bancroft Gardens in Walnut Creek. It really is a beautiful garden and provides great backgrounds. For Walnut Creek wedding photography, it is hard to beat in the Bay Area. Lots of colors and flowers and cactus abound. When shooting our formal wedding pictures here, we discovered that a very effective approach is to keep our brides and groom far away from the background to help put it out of focus. This accentuates the amazing colors that are present throughout the gardens. At the same time, we found that some of the cacti can cause a little bit of distracting backgrounds so this technique minimizes this issue. Definitely a great Walnut Creek wedding venue and very photography friendly. We would be happy to discuss any of the advantages or disadvantages of having your Walnut Creek wedding at Ruth Bancroft Gardens. It certainly is a very nice place for wedding photography.
Scott's Garden in Walnut Creek - One of the Best!
We love Scott's Garden and have photographed 15+ weddings here over the years. Scott's is mainly used as a reception venue, but they put together a very nice ceremony location right in the middle of the garden. They have elegant stairs for the wedding party to march down for the processional and it is quite easy for all of the guests to see. This is in contrast to many other wedding venues where they try to convert an eating area into a ceremony site. Scott's Garden in Walnut Creek does it quite nicely. The actual set up from the reception part of the wedding event is probably one of my favorites. Because of the way Scott's is designed, the tables can be tiered which provides plenty of room for your Wedding Party and close family members. It sort of ends up looking like a giant Head Table, but in a different way. Even the dance floor is laid out perfectly so your guests still have access to the bar and food. Located close to downtown Walnut Creek, Scott's Garden is a personal favorite of this Bay Area wedding photographer! It is widely considered one of the top wedding photography destinations as well. You can also check out the night life after the wedding for more fun.
Civic Park Community Center
Most of the best Walnut Creek wedding photographers have shot a wedding at the Civic Park Community Center. I have photographed multiple weddings at this venue and have always enjoyed this destination. I especially appreciate the wedding photography backgrounds and locations. Everyone talks about the Gazebo, but there is so much more. Just a little walking takes you to major Civic Trails that go through Walnut Creek with wonderful scenery. There is plenty of grass, trees and foliage to provide nice backgrounds and also some shade in the heat of the summer. The fantastic venue is affordable and has the flexibility to allow the couple to have either an indoor or outdoor ceremony of up to 250 people. A tent can also be set up for more room.
Creekside Hall in Walnut Creek
I honestly have never photographed a wedding at Creekside Hall but I have heard great things and the ratings look very good. This is an affordable Wedding venue especially by Walnut Creek standards. I will not go out on a limb and recommend it, but I would definitely suggest that if you are looking for a venue locally, it's worth at least checking out. Despite not shooting a wedding here, we have brought couples in and around this area for wedding pictures and have had quite a bit of success. You decide!
Walnut Creek Churches
In addition to our background and experience in many of the major Walnut Creek venues, we have also photographed religious ceremonies at a very large number of local churches. Listed below are some of the Churches we are very familiar with and have photographed multiple weddings. We would be happy to discuss the attributes of any or all of these ceremony locations. Just send us an email mike@dubnoffphoto.com or call! 925-323-5397.
St. Bonaventure Church
St. Agnes Church
St. John Vianney
St. Marys
Queen of All Saints
Calvary Chapel
NorthCreek Church
St Francis of Assisi
St Isidore
Nearby Churches
St Agnes
Christ the King
Clayton Valley Church
Concord Bible Church
To check out our Packages and to learn more about Dubnoff Wedding Photography please go to our Home Page. We are located in Concord, California and have been a Walnut Creek / Bay Area wedding photographer for over 20 years. Please email us to ask about our special prices for your wedding.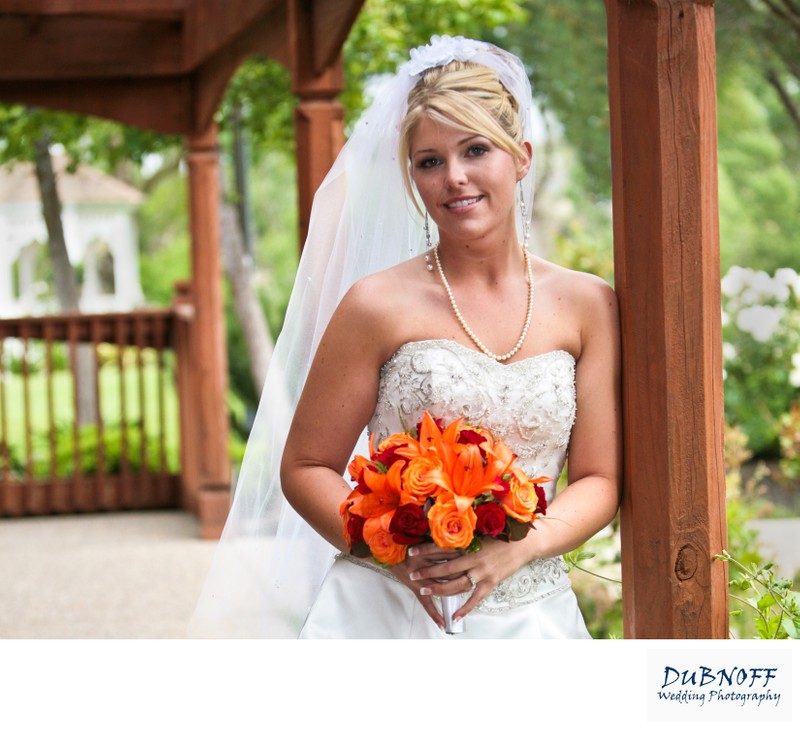 To visit more SF Bay Area Wedding Galleries click below: