San Francisco City Hall Prices

"Elopement"
1 Hour of Photography Coverage
SF City Hall Interior and Exterior Photos
Fully Edited High Resolution Jpeg Images
Full Reproduction Rights of ALL Image Files
Private Website for Viewing and Ordering Images
Click for PACKAGE DETAILS
$595

"Preferred"
1.5 Hours of Photography Coverage
City Hall Interior and Exterior Photos
Fully Edited High Resolution Jpeg Images
Full Reproduction Rights of ALL Image files
Time for Family and Friend Photos
Private Website for Viewing and Ordering Images
Click for PACKAGE DETAILS
$695

"San Francisco Tour 1"
2.5 Hours of Photography Coverage
City Hall Interior and Exterior Photos
1 Additional San Francisco Location
Fully Edited High Resolution Jpeg Images
Full Reproduction Rights of ALL Image Files
Private Website for Viewing and Ordering Images
Click for PACKAGE DETAILS
$895

"San Francisco Tour 2"
3.25 Hours of Photography Coverage
City Hall Interior and Exterior Photos
2 Additional San Francisco Location
Fully Edited High Resolution Jpeg Images
Full Reproduction Rights of ALL Image Files
Private Website for Viewing and Ordering Images
$1,095

"San Francisco Tour 3"
4 Hours of Photography Coverage
City Hall Interior and Exterior Photos
3 Additional San Francisco Locations
Fully Edited High Resolution Jpeg Images
Full Reproduction Rights of ALL Image Files
Private Website for Viewing and Ordering Images
$1,295

"Romance Album"
Flush Mount Wedding Album with 42 photos
4 hours of Photography Coverage
11X14 Mounted Wall Portrait
City Hall Interior and Exterior Photos
3 Additional San Francisco Locations
Fully Edited High Resolution Jpeg Images
Full Reproduction Rights of ALL Image Files
Private Website for Viewing and Ordering Images
Click for PACKAGE DETAILS
$1,695

"Full-Day Ultimate"
Flush Mount Wedding Album with 50 photos
Full Day Coverage (8 hours max)
11X14 Mounted Wall Portrait
City Hall Interior and Exterior Photos
Unlimited San Francisco Locations
Fully Edited High Resolution Jpeg Images
Full Reproduction Rights of ALL Image Files
Private Website for Viewing and Ordering Images
$2,795
Flexible Pricing - San Francisco City Hall
The prices and packages above represent our standard packages. We are willing to adjust them to fit your needs and budget. If you have an alternative package in mind, send us an email and let us know what works best for you or feel free to use our Quote Request form. We will do whatever we can to accommodate you by helping you design a package just for you. Common Questions and Answers regarding our packages:
What if our wedding is split into 2 sections, how is that charged? If your wedding, for example takes place in the morning at city hall, but you want us to cover your dinner later that evening, we can accommodate this within our standard packages with the total hours still counted. However, we charge a $150 split fee. This is basically the cost for having us wait around the rest of the day. In order to qualify for a split fee, the down time must be at least 2 hours. If the break is less than 2 hours, then we will just charge for continuous coverage.


Why can't we do more locations in the time allowed in your Tour Packages? We have been photographing San Francisco city hall weddings for over 10 years and have figured out over that time how long these tours normally take. We never penalize our clients and charge them overtime. But we also don't turn the tour into a race to see how many locations we can visit in a given time frame. We are easy going wedding photographers and feel that the best images are created when our brides and grooms are also calm and relaxed. We will never cut off a shoot because of a time limit reached. If we tell you that you get to visit 2 San Francisco locations, that is what we will do. Despite ceremony delays, traffic or other contributing factors.


What are your payment terms and deposit? We request a deposit of $350 to hold your wedding date. Some of our larger packages may require a $500 deposit. Once we have received your contract and deposit, your date is secured. The final payment (the balance after the deposit) is not due until 2 weeks after the wedding. Payments can be made by Paypal, Venmo, Zelle or mailed check. Your favorite credit card can be processed securely using Paypal. We also accept cash.


Can we upgrade a package later? In most cases, the answer to this is yes. The only exception would be if we happened to book something after your wedding such as another wedding or a meeting with a client, etc. So we encourage our clients to let us know as soon as they decide to upgrade to avoid possible conflicts. Also in the winter there may be darkness issues with extending. Once daylight savings day is over, we can only book the San Francisco Tour 3 Package before 1:30 pm.


How do we receive our image files? Good question! You have 2 options to receive your images. You can conveniently download them directly from your viewing website of request a Dropbox file transfer. USB drives are another option, but restrictions apply.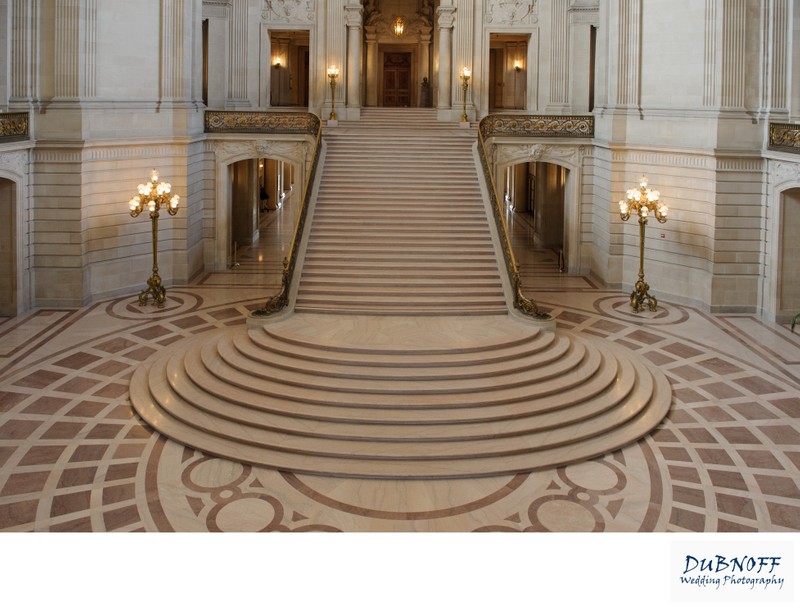 To learn more about our San Francisco City Hall Wedding Photography click the link.