Wedding Album Samples
City Hall Sample
We offer a beautiful wedding album that is custom designed for your approval. The album is made by Epoca, one of the leading wedding albums available in the US. The albums are made in Italy and use the best quality materials possible. Price of the optional wedding album with 40 photos in 8X11 size is $425. It is included in our Romance Album Package and a slightly larger version can be found in our Ultimate Wedding Package.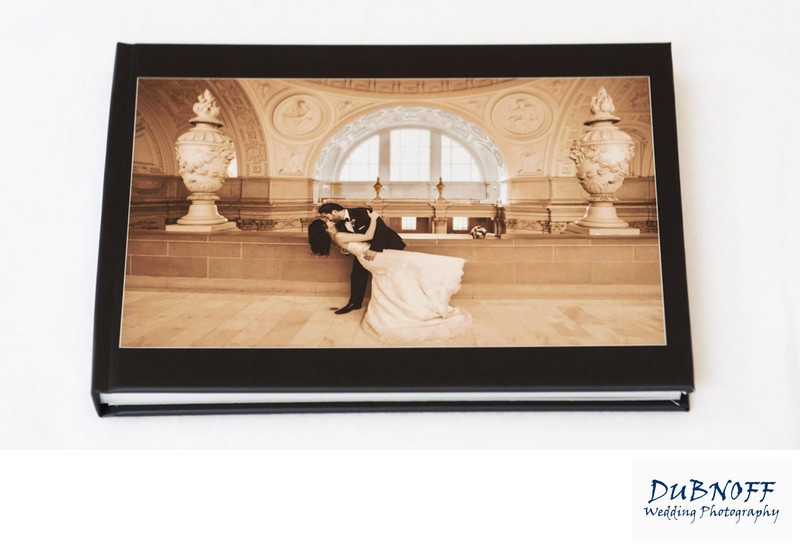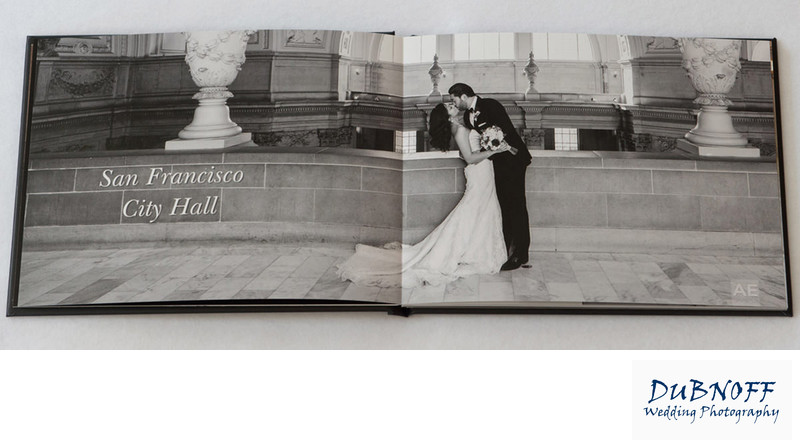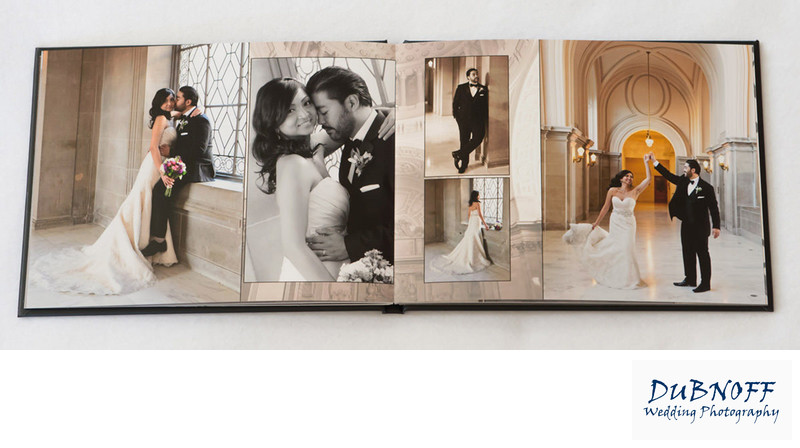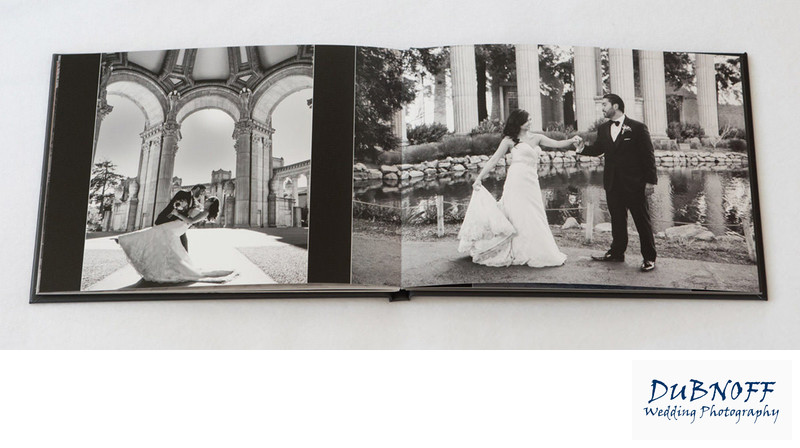 How to Order your City Hall Wedding Album
If you decide you want to add an wedding album to one of your San Francisco city hall wedding packages, ordering it is an easy process.
Contact us by email or photo and let us know you would like an album
Choose your 40 favorite photos (more if you would like) and add them to your "favorites" on your personal website
Email us and let us know you have completed choosing your favorite photos
At this point we will design your custom wedding album and send you a pdf proof of how your album will look in print
Make appropriate changes by emailing us and pointing out the corrections by page number.
Once you have approved our final pdf draft, we will order your SF city hall wedding album and ship it to you once complete.
More Wedding Album Samples
For more information about San Francisco City Hall wedding coverage click the highlighted link.